Business Application Hosting
Business Application Hosting At Net10.net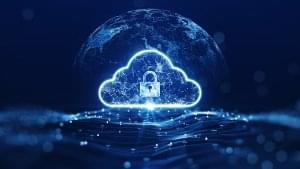 Business application hosting at Net10.net is a cloud-based service that offers a state-of-the-art infrastructure and reliable resources to host and manage your applications.
Store and run your legacy business apps on a remote server from our secure data center rather than a network server in your office. Maximize your uptime and increase security and availability!
There are many benefits to hosting in Net10.net's cloud, including:
Scalability: Business Application Hosting enables businesses to quickly scale their applications up or down as needed without worrying about hardware limitations or infrastructure costs.
Cost-effectiveness: Hosting applications for your business in the cloud is more cost-effective than maintaining an on-premises infrastructure by removing the need for your company to buy and maintain business application servers and other hardware.
Reliability: Net10.net's cloud-based services offer high levels of uptime and reliability. Our redundant systems ensure that applications remain available and perform well. In addition, our secure data center is in Phoenix, AZ.
Accessibility: Enables remote access to applications from anywhere with an internet connection, which can benefit businesses with remote or distributed teams. Enable your remote workers and maximize their productivity.
Security: Net10.net's cloud-based services offer robust security measures, such as encryption, firewalls, and intrusion detection, to protect your business applications and data. Meet data security and backup requirements for regulatory compliance and insurance.
Keep your existing legacy application software: Bring your own software license(s) – no need to pay for things you already have. We maintain your applications as part of our service. This saves considerably because many cloud-based service providers require you to purchase new software licenses.
Modernize your legacy business software: Eliminate on-premises servers, and stop worrying about power, cooling, availability, uptime, security, and backups by migrating to Net10.net's Private Cloud.
Contact Net10 Internet Services to learn more about Business Application Hosting and how we can help reduce your business costs, improve scalability and accessibility, and enhance security and reliability.
Email support@net10.net or give us a call at (928) 515-8990.
Extend the life of your existing technology investments
Predictable, stable monthly billing – no surprises, unlike major public cloud providers
Get those servers out of your broom closet!